I'm Heather Lowe, age 36, and these are a few of my favorite things: my house, watching my boyfriend cook, gardening, BBC America, beagles, horses, Slavic cultures, iconography, the news, red wine, black and white photos, sleep, The Sopranos, Mozart, museums, candlelight, soccer players, frogs, waterfalls, Big Russian Souls, horseback riding, architecture, The New Yorker, Indian food, big cities, small towns, single malt scotch, Russian choral music, kilts, Klaus Kinski, libraries, the mountains, guinea pigs, Schoolhouse Rock, rain, night.
Sign My Guestbook
View My Guestbook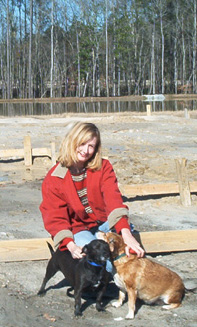 Travel Photos: Central and Eastern Europe
More Travel Photos: Scotland
Still More Travel Photos: Russia
Even Yet Still More Travel Photos: Egypt
China and Taiwan (November 2006) - coming soon
Peru (August 2007) - coming soon
Japan (November 2007)
China (March 2008) - coming soon
Ireland (May 2008)
The Prague Post Online: THE newspaper of my expatriate days.
The Imaginative Traveller: My new favorite travel company.
Haggis Adventures: So.much.fun. If ever in Scotland or Ireland, go Haggis.
Lonely Planet: I've been to 21 countries but I'm working on more.
Boots 'n All: A great resource for the independent traveller.
Virtual Tourist: Get your travel tips from real people who know what's up.
Languages for Travellers: Choose your language, then hear how it's said.
The Czech Server: Czech it out, heh, heh.


Travel news:

Currently thinking about the Galapagos Irelands.
Mongolia, India, Iceland, Nepal and Norway remain high on my travel wish list, and I'd also love to return to the Isle of Skye.


My Favorite Books and Movies: A frequently-updated list.
GoodReads: Rate the books you've read.
Constructing Franz Kafka: Kafka is my favorite author.
Fyodor Dostoevsky: And Dostoevsky is right behind him.
Zembla: Site devoted to another great author, Vladimir Nabokov.
R. Musil: Why more people don't know this genius of a writer is beyond me.
Andrei Tarkovsky: I think I like his single images even more than his complete films.
Christopher Alexander: An architect whose ideas extend far beyond building.
Arts and Letters Daily: Packed full of stuff to read.
The Art and Wit of Edward Gorey: Children's books for the demented.




Personality Type: I'm an ISFP. What are you?
Despair.com: Do you hate motivational posters? So do they!
Your Pimp Name: Get your ghetto fabulous name right here.
Your Viking Name: If you were a Viking...Plus, a proverb generator
The 80s Server: I will always be a child of the eighties.



This page has been visited
times.